Officials Course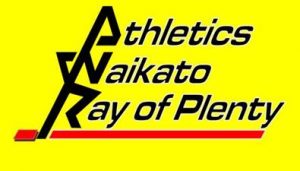 Athletics Officials Training Day- Saturday 31st October, Sport Bay of Plenty, Tauranga.
Athletics NZ's Officials Development Officer, Trevor Spittle, has offered to do some officials training for Athletics WBOP in the lead up to the NZ Secondary Schools T&F Championships in Tauranga in December. He has made himself available for a full day's session on Saturday 31st October, at the Sport BOP offices in Tauranga. He will cover the general rules, track, throws and jumps, with the presentation starting at 9.30 sharp. Finish time is likely to be 5pm. The C grade written assessments will be available for attendees to take home to complete, as the day will be too long to complete them at that time. This training session is aimed at those wishing to gain the beginners C gradings for track, jumps and throws, not for those progressing to B or A grade.
Trevor is New Zealand's most experienced international official, and has a wealth of knowledge gained from his many trips to big competitions. Like most of us, he started helping out when his children started with athletics and he has a good understanding of how to help the new officials get started. This is a great opportunity to learn from one of the best.
The cost to attend is $15-00. Clubs are encouraged to cover this cost for their members.
If you are interested in attending please notify Steve Rees-Jones at Athletics Waikato by Monday 19th October
by email to administrator@athleticswbop.org.nz including your name, club and contact details.
More details will be forwarded to those interested in attending.