26sepAll DayNew Zealand Marathon Championships(All Day: saturday) Goverment Gardens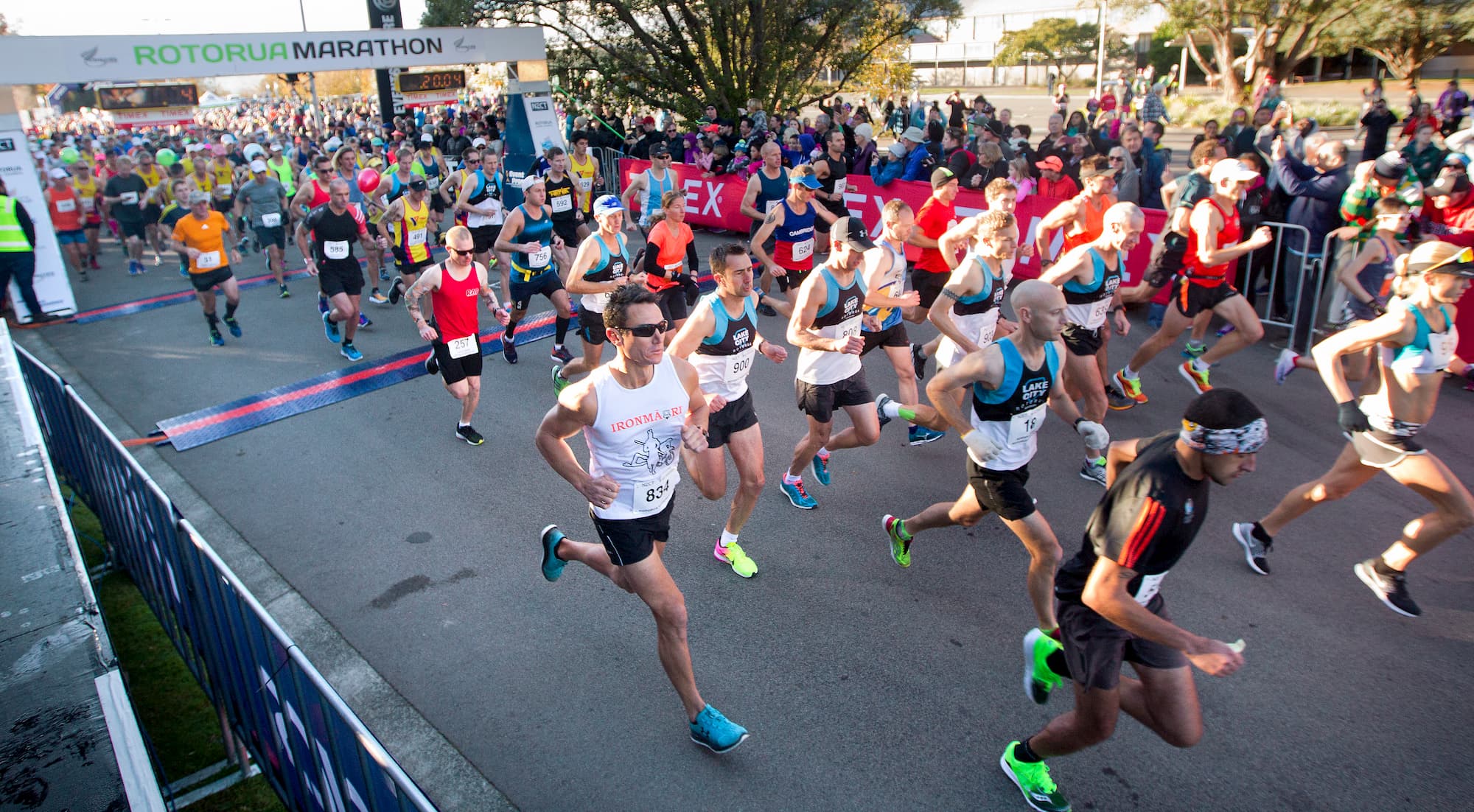 Event Details

Take on the Lake and make it your greatest challenge in 2020. Known affectionately as the "People's Marathon" the iconic Rotorua Marathon is Australasia's oldest major marathon event. Everyone who enters the Full Marathon will receive a free 2XU cap. As we know people are passionate about their event t-shirts, these will be available to purchase.

Start times:

8:00am – Start for Marathon runners

8:05am – Start for all Marathon walkers

The Rotorua Marathon celebrates 56 years in 2020, with all marathon competitors will receive a Rotorua Marathon gear bag.

Start

The start line is on Queens Drive within the Government Gardens, Rotorua, and is marked by a Start Banner on event day. We ask runners to line up first, behind the appropriate sign that indicates the time they anticipate completing the marathon in. This will then allow the start to go, and flow smoothly. Ensure you go under the Start banner for your timing chip to be recorded.

Personalised Drink bottle Stop Stations

Drink bottles must be delivered to the team at registration before 8pm on Friday 1 May. Bottles must be clearly labeled with name, race number and station. Personalised bottles will be the first table at each of these stations.

No 3 – 9.3km

No 6 – 19.5km
No 8 – 27.8km
No 11 – 37.0km

Age Limit

Marathon entrants must be 20 years or older. Ages taken on event day.

Time Limit

Official event timing will cease at 5pm. Those crossing the finish line after this time will be deemed not to have finished and will not be eligible for the finisher's medal.

Spot prizes

Minor Spot Prizes can be won after picking up your event number at registration. Major Spot Prizes are randomly drawn from all event entrants at Prize Giving at 5pm. You must be present to collect your prize.
Location

Goverment Gardens

Rotorua